The White sale - Dec. 2-5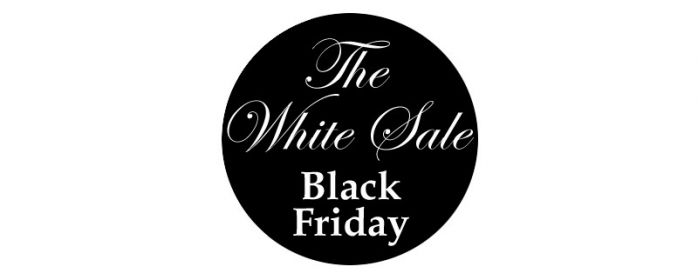 Please note: Our Black Friday Sale has been rescheduled to December 2 -5! Please call as 804.273.6303 to schedule one of our special sale appointments! (Appointments may still be made online, but we may have extra availability for those interested in the sale that's not available online).
Sale gowns, already marked at unbelievably low prices, will be an additional 10% off, for these two days only! Special orders will also get special treatment for the sale: 10% off if your order is placed during your appointment on Black Friday or Small Business Saturday.
We ask that you follow these guidelines at for The White Sale:
Please bring a maximum of (1) guests.
All brides and guests are required to wear masks upon entering the boutique.
Brides will be limited to 1 hour in the boutique. After that time you are welcome to make a return appointment for another day, however we will be unable to hold sale gowns.